Nerve pain, also known as neuralgia, can occur when a nerve in the body is pinched or compressed. Nerve pain is something that nearly everyone experiences at some point in their lives. While this pain can occur anywhere, it commonly occurs in the neck or back. Because the nerves in the spinal column are so tightly packed, they can very easily become compressed by displaced or strained anatomy.
A pinched nerve can happen playing sports or doing yard work. If your nerve pain is caused by a sore muscle, it will likely heal itself within a few days of rest and over-the-counter pain medication. However, if your pain continues or worsens, you should schedule an appointment with your doctor to determine the cause of your pain. If you are experiencing nerve pain caused by a spine condition, your doctor can help you find the best treatment options for pain relief so you can get back to your active lifestyle.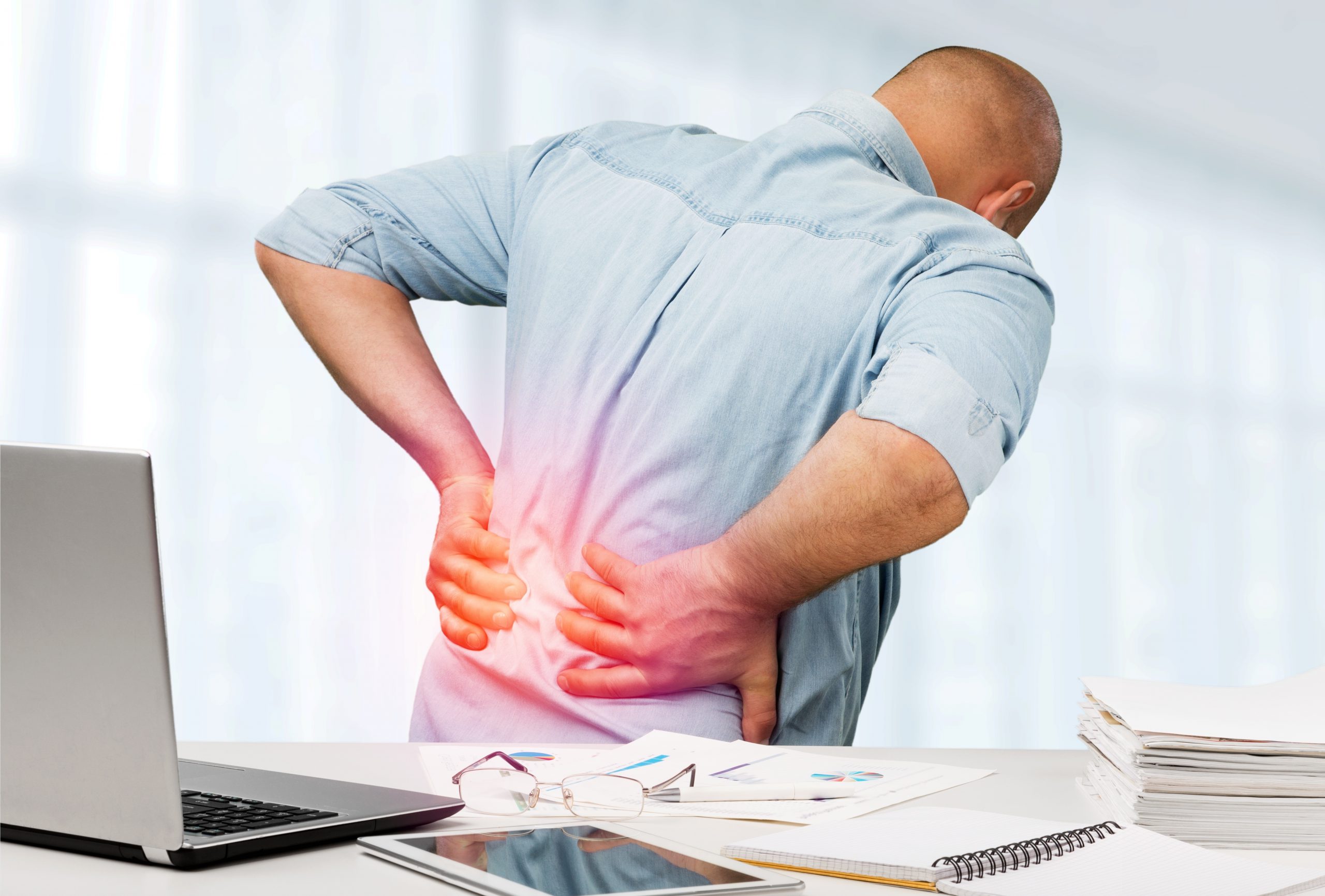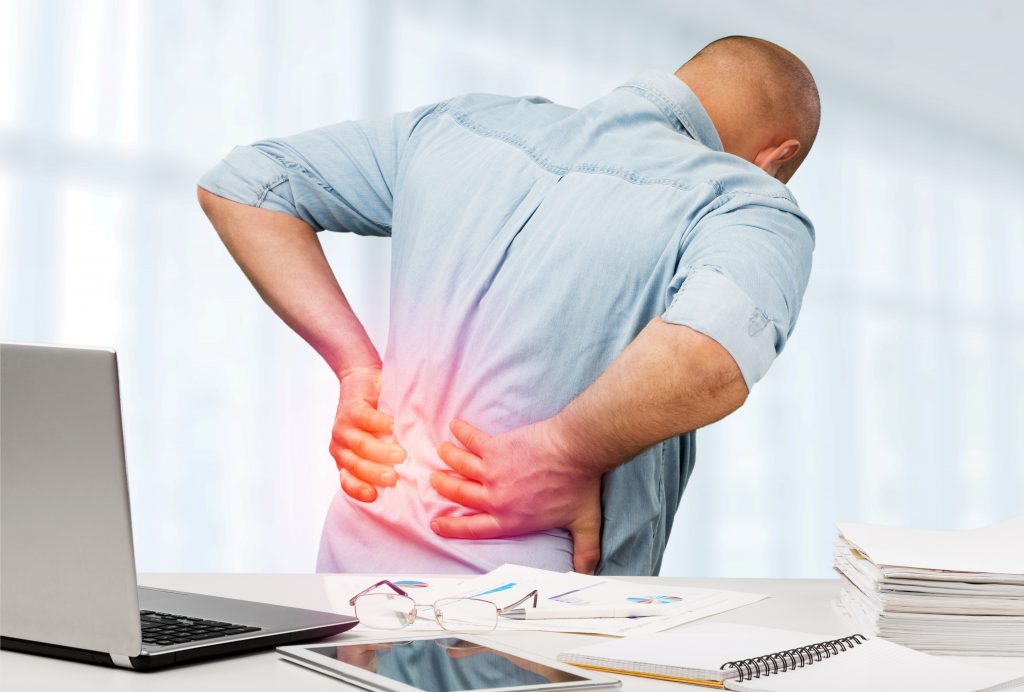 Nerve Pain Symptoms
Nerve pain related to compression of a spinal nerve is often accompanied by a number of additional symptoms that can affect your quality of life. Whether your nerve pain is caused by an injury, pulled muscle or spine condition, the symptoms are often similar. The most common symptoms of nerve pain in the spine include:
Localized pain at the site of the pinched nerve
Shooting pain into the upper or lower extremities
Local and radiating numbness, weakness or tingling
Mobility problems
Activities like walking and sitting may become difficult if you have nerve pain in your lower back; likewise, driving and sleeping may be difficult with a pinched nerve in your neck.
Common causes of nerve pain
One of the most common causes of nerve pain is a degenerative spine condition. These conditions are often the result of the natural aging process of the spine and are sometimes unavoidable. As the spine ages and endures years of constant movement and other pressures, the stress on the vertebrae and discs increases and can cause them to wear down. Some of the most common degenerative spine conditions include:
Degenerative disc disease
Facet disease
Spondylolisthesis
Bone spurs
Spinal stenosis
Arthritis of the spine
Herniated disc
Bulging disc
These conditions are not necessarily symptomatic by themselves, but if herniated disc material, a bone spur or inflamed tissue comes into contact with a nerve root or the spinal cord, mild to severe nerve pain can occur.
Diagnosing the cause of nerve pain
The first step to treating nerve pain is to find the location and cause. Nerve pain is sometimes difficult to diagnose because the symptoms can travel far away from the actual location of the pinched nerve. For example, a pinched nerve in the neck can travel through the shoulder and into the arm and hand. In some cases, the pain may only appear in the arm or hand and not in the neck.
However, most doctors will perform a physical exam to test for pinched nerves along the spine. A physical exam, sometimes accompanied by an MRI or CT scan, can help your doctor determine if you have a degenerative spine condition that is compressing a nerve, which is often the most common cause of chronic nerve pain.
Treatment plans for nerve pain
Once the doctor determines what is causing your nerve pain, you can begin the second step of the treatment process: starting a treatment plan for pain relief. Many patients can find lasting pain relief from nonsurgical treatment options, such as:
Physical therapy
Chiropractic Care
Pain Medication
Massage Therapy
Yoga/Exercise
Weight management
If these treatments do not provide effective pain relief after several weeks or months, you may be a candidate for minimally invasive spine surgery. Our approach to the spine allows our patients to experience a safer and effective alternative to traditional open back surgery and a shorter recovery time.
For more information about how to treat nerve pain contact Total Spine & Orthopedics today and ask for a free MRI review.*