Transforaminal Lumbar Interbody Fusion (TLIF) — an alternative to open back fusion
Patients who suffer from a spine condition in the lumbar (lower back region) often experience chronic pain and limited mobility. This pain may worsen with sudden movement, bending or twisting. For most patients with lumbar pain, conservative pain treatments have not yielded any lasting results. You might feel that your only option to finding relief is traditional open-back fusion to help stabilize your lumbar spine.
At Total Spine & Orthopedics, we offer an alternative to traditional open-back fusion. Our minimally invasive transforaminal lumbar interbody fusion (TLIF) provides a less invasive solution for your chronic lumbar pain. During our procedure, your surrounding muscles and tissue are not disrupted, which means you have a shorter recovery time than those who undergo traditional open-back fusion.
As you continue to research our minimally invasive TLIF surgery, we encourage you to reach out to us with questions.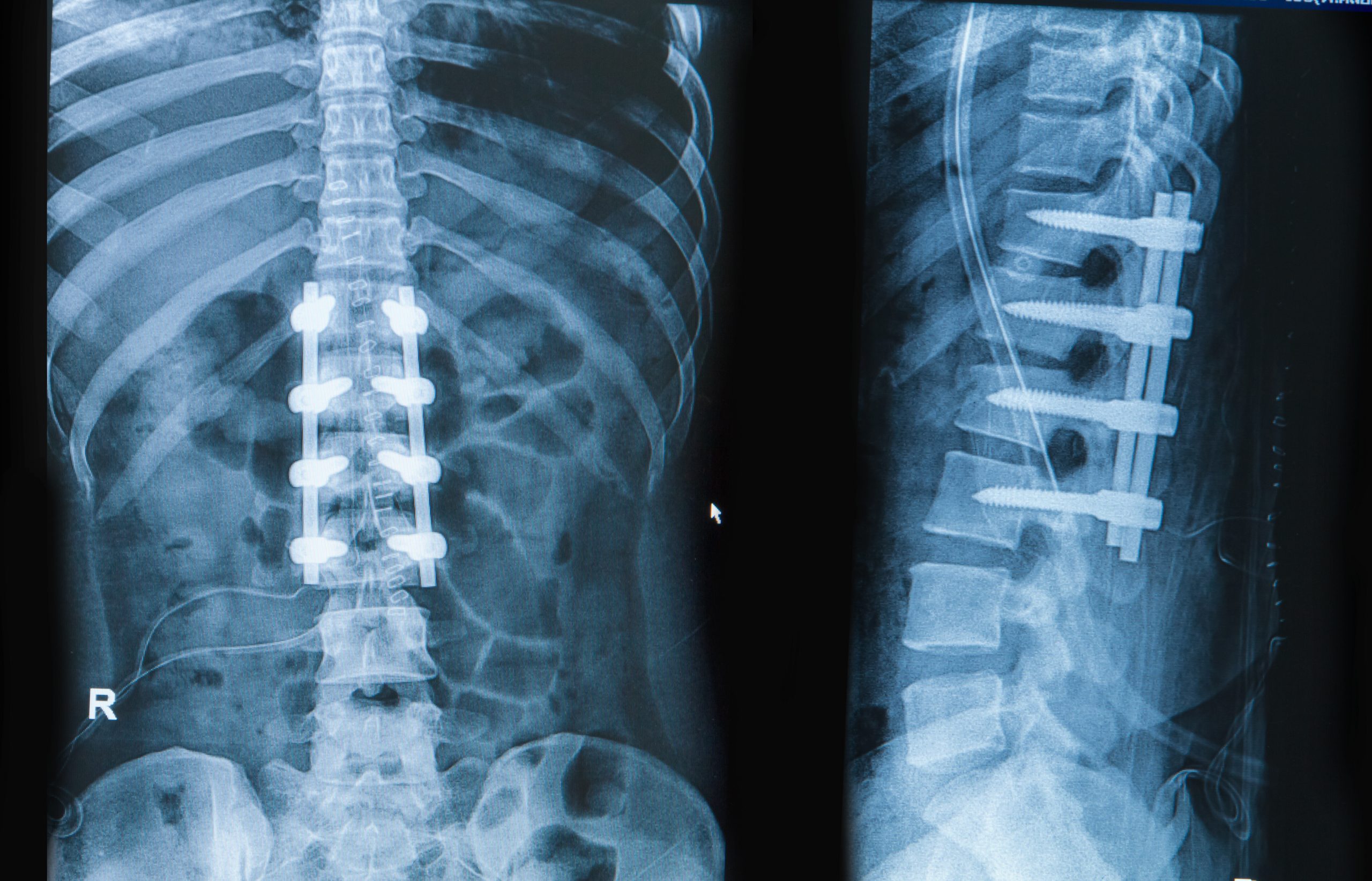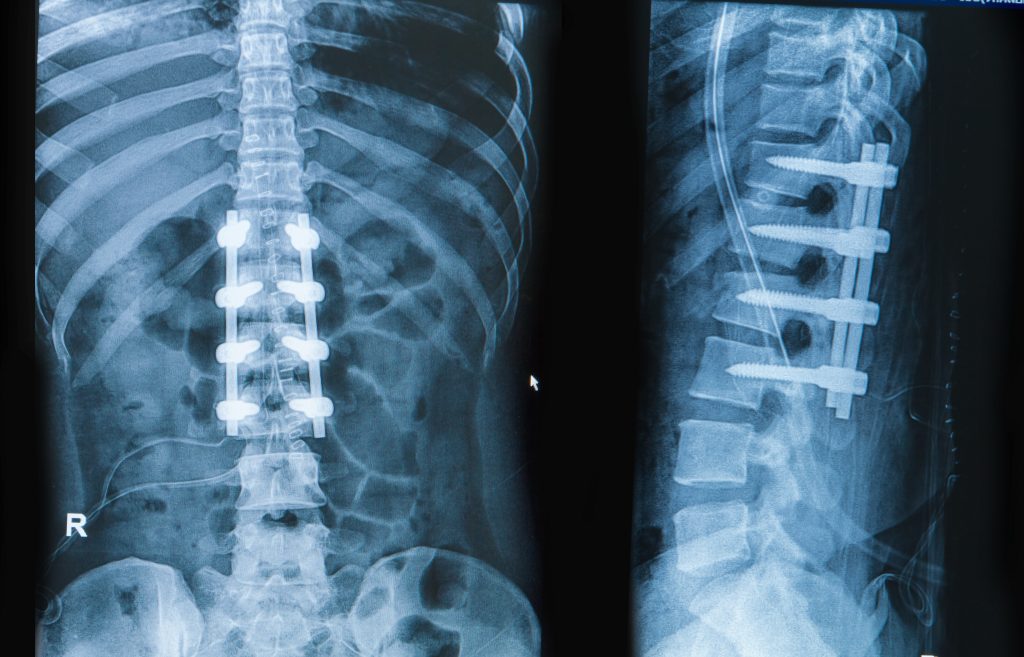 What is a transforaminal lumbar interbody fusion (TLIF)?
The purpose of our minimally invasive TLIF procedure is to provide relief from chronic back pain in the lumbar region of the spine without disrupting the surrounding muscles and nerves during the surgery. For this reason, our TLIF procedure allows our surgeons to take an alternative approach to the surgery by making a small incision in the side, contrary to traditional open back fusions.
Specifically, our TLIF procedure is used to correct a diseased disc that is impacting a surrounding nerve and making the spine unstable by not providing support to the vertebrae above and below the disc. During the procedure, the surgeon will remove the damaged disc and decompress the affected nerve. Once the diseased disc is removed, the surgeon will insert a bone graft and spacer into the disc space to provide immediate stabilization of the spine.
Throughout the procedure, the surrounding muscles and blood vessels are spared, resulting in a shorter recovery time. The surgery is performed in our outpatient surgery facility so you can avoid overnight hospitalization.
What conditions treated by our minimally invasive transforaminal lumbar interbody fusion (TLIF)
This procedure is specially designed to treat the chronic effects of some of the most common spine conditions, including:
Degenerative disc disease
Herniated disc
Spondylolisthesis
If you have been diagnosed with any of these conditions, and you would like to explore treatment options outside of traditional open back fusion, please call and speak with one of our Patient Advocates to ask more about our transforaminal lumbar interbody fusion procedure.
What symptoms can be treated with a TLIF?
Symptoms of spine conditions in the lumbar region can vary depending on the individual and the severity of the spine condition. The most common symptoms treated by our TLIF surgery are:
Radiating numbness
Radiating tingling
Radiating pain
Localized pain
Burning sensations
Trouble walking or standing for long periods of time
Trouble sleeping comfortably
Advantages of our minimally invasive spine surgery: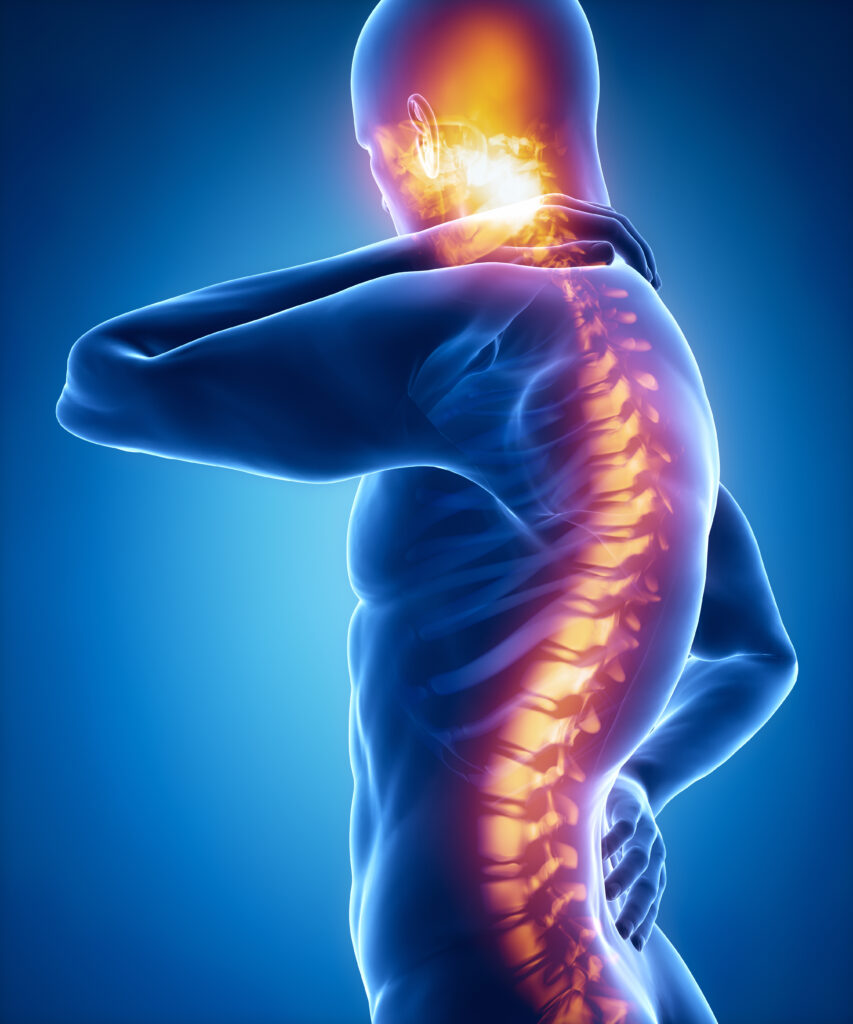 No lengthy recovery
Board-certified surgeons
Less than 1-inch incision
Outpatient procedure
Contact us today if you would like to learn more about us or how we may be able to help you.
Potential Benefits of TLIF Surgery
Reduction of chronic lower back pain
Improvement of spinal stability
Correction of spinal alignment
Prevention of further degeneration of the affected disc
Restoration of normal movement and functionality
Who is a Good Candidate for TLIF Surgery?
Individuals with chronic lower back pain that has not improved with non-surgical treatments
Patients with degenerative disc disease or spinal stenosis
Those with spondylolisthesis causing nerve compression
Individuals who are in good overall health and do not have any conditions that would increase the risk of complications during or after surgery
Recovery After TLIF Surgery
Recovery time can vary depending on the levels involved in the surgery, and the unique factors of the case. Patients may be discharged the same day or may be required to rest at the hospital for a few days before returning home.
Potential Risks and Complications
As with any surgery, there are potential risks and complications associated with TLIF. These may include infection, nerve injury, bleeding, and continued pain. To reduce the risk of these complications, it is important to choose a qualified and experienced spine surgeon who uses the most advanced techniques and technologies.
Our surgeon's exceptional expertise and experience in spinal surgery make us a great choice when deciding where to have your surgery done. Our team consists of highly skilled and dedicated neurosurgeons and orthopedic surgeons who have extensive training in the latest surgical techniques and technologies. They have a deep understanding of the complex anatomy of the spine and are committed to providing patients with the best possible outcomes.
We believe in a patient-centered approach to care, which means that we take the time to understand each patient's individual needs and work closely with them to develop a personalized treatment plan. Our surgeons use minimally invasive techniques to perform TLIF procedures, which result in less pain, faster recovery times, and lower risk of complications compared to traditional open-back surgery. If you'd like to learn more, our patient advocate team is standing by to answer any of your questions and/or help you book an appointment. Call (321) 499-4646 or fill out the form on this page to get started!