What is minimally invasive decompression surgery?
One of our most common procedures is classified as minimally invasive decompression surgery. This type of surgery is often performed on patients who have a nerve compressed along their spinal cord, resulting in both local and radiating pain. While nerve compression can be caused by a number of things, it is usually a result of one of the following spine conditions that we treat at Total Spine & Orthopedics: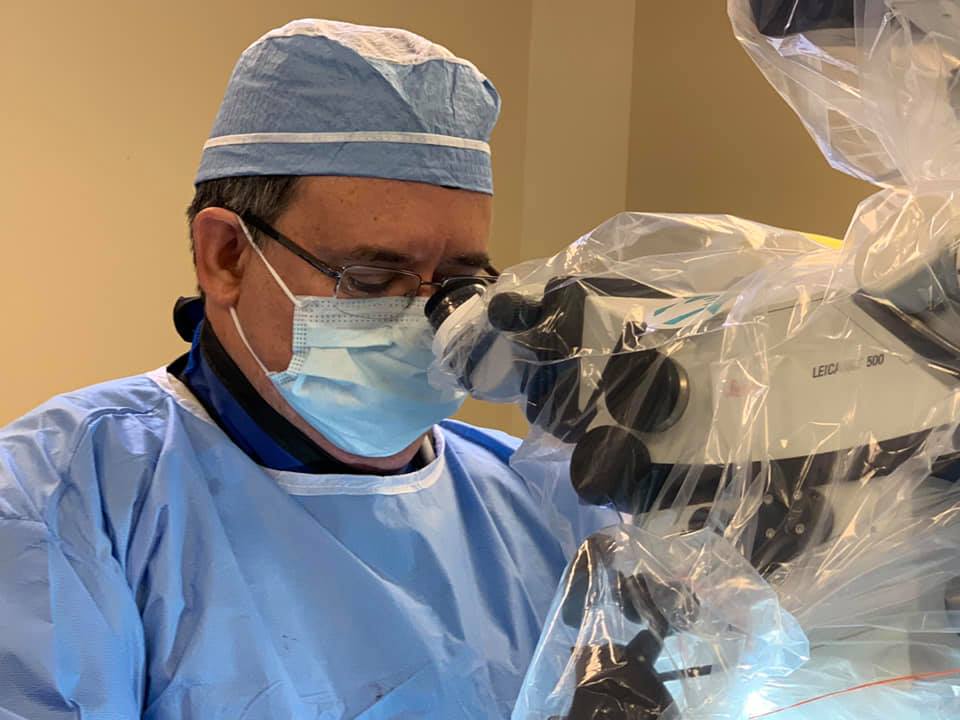 Spinal stenosis
Herniated disc
Bulging disc
Pinched nerve
Bone spurs
Sciatica
Arthritis of the spine
Facet disease
Foraminal stenosis
Annular tear
Our minimally invasive procedures allow our surgeons to enter the site of the spine condition, whether in the neck or back, through a less than 1-inch incision. Through this incision, the surgeon will remove the area of the bone or disc that is compressing a nerve in your spinal cord. Once the nerve is decompressed, the incision is closed and the patient is moved into the recovery room. All of our surgeries are performed in our outpatient surgery centers, which mean that our patients are able to leave the same day as their surgery was performed.

What are the differences between different minimally invasive decompressive surgery types?
Living with chronic neck or back pain can cause you to miss out on life. The spine condition causing your pain might also cause a loss of mobility and stiffness that prevents you from doing the activities you once loved.
| Minimally Invasive Procedures | Spinal Stenosis | Herniated/Bulging Discs | Pinched Nerves | Bone Spurs | Sciatica | Arthritis of Spine | Facet Disease | Foraminal Stenosis | Annular Tear |
| --- | --- | --- | --- | --- | --- | --- | --- | --- | --- |
| Foraminotomy | | ✓ | ✓ | ✓ | ✓ | ✓ | | ✓ | |
| Laminotomy | ✓ | ✓ | ✓ | ✓ | ✓ | ✓ | | | |
| Discectomy | | ✓ | ✓ | | ✓ | | | ✓ | ✓ |
| Facet Thermal Ablation | | | | | | ✓ | ✓ | | |
At Total Spine & Orthopedics, our goal is to help you find relief from your chronic neck or back pain so you can go back to the activities and lifestyle you enjoy. Our minimally invasive spine surgery is an alternative to traditional open neck or open back surgery, resulting in a 98 patient satisfaction score and no lengthy recovery time for most patients.
If you are suffering from chronic neck or back pain and you have not found lasting relief in conservative treatments, such as chiropractic care or steroid injections, we encourage you to research our minimally invasive spine procedures. As you continue reading, you will learn more about our minimally invasive decompression surgeries and how these procedures can help you find relief from the pain caused by some of the most common spine conditions.